Today, I want to let you know about some cool locations within Detroit that would be perfect for your Engagement Session! One of the top requests we get as photographers, are location ideas for engagement sessions, elopement, and wedding pictures. So, I've put together this article to help everyone out; not just our own clients. Keep reading to find out the best Detroit engagement photo locations for you!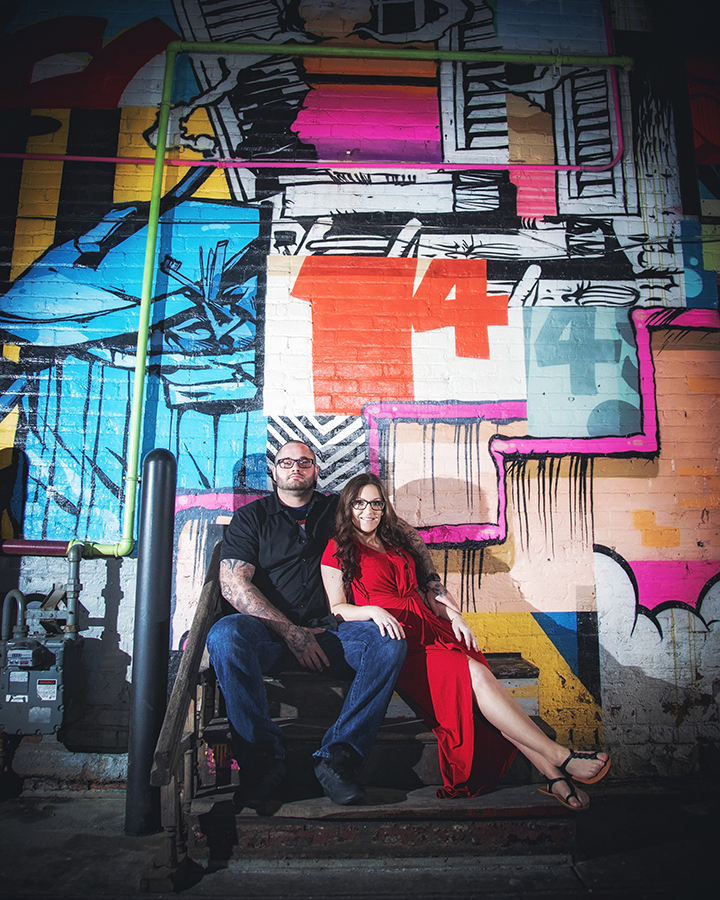 1. The Belt Alley
1274 Library St, Detroit, MI 48226

Let's start with one of our favorite locations, The Belt Alley. This location is perfect for couples who enjoy a couple of things, such as: graffiti type murals, string lights, and possible crowds (for a storytelling element.) You can't help but to have an industrial city vibe when you have your photos taken here in this artistic alley. And the scenery is always changing. The photo above was taken a couple of years ago, and now the stairs are no longer there. So it's great for fresh new photographs that haven't been done before!

2. Campus Martius
800 Woodward Ave, Detroit, MI 48226
Next is our next favorite spot to take clients; Campus Martius. I personally like to call this area of Detroit, the "hub". There are a couple of reasons for that. One, is that there are always people walking around in Campus Martius nowadays, and two, is that this is the place where the "spokes" of Detroit (roadways) extend out from. However, this is a great location because they are always improving it. In winter especially, you get tons of Christmas lights, an ice skating rink, and of course, the Detroit Christmas Tree. But that's not all, they also have beautiful glass shops next to the main park area to explore! So, after your pictures, you can do a bit of local shopping to end your trip. There is lots of opportunity here, and it seems to be ever growing!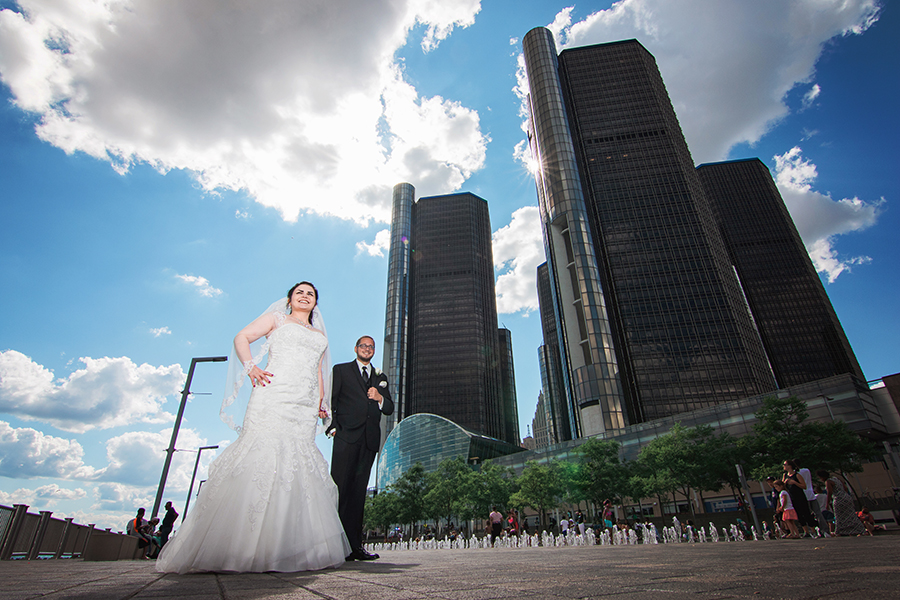 3. Detroit Riverfront
600 Renaissance Center, Detroit, MI 48243
The Detroit Riverfront, or the Detroit Riverwalk area is a great area along the Detroit River that provides a scenic view of the Renaissance Center of Detroit. It also provides a beautiful view of Windsor, Canada on the other side of the Detroit River. On summer days, you will find a lot of people walking around enjoying this beautiful walkway. During the winter, many stay away because of the cold winds that plague that area. However, it's a great location for pictures regardless of the time of the year.

4. Belle Isle – Sunset Point
Sunset Drive, Detroit, MI 48207
We're so happy that the State of Michigan decided to take over Belle Isle. I've never seen it look as pristine as it has since the takeover, and we've never had so many requests for pictures there since either. Sunset Point is the perfect place to go if you're hoping to catch a sunset happening over the skyline of Detroit. Two things to note however: 1) The DNR requires a permit for pictures here. For engagement sessions, it's $50/hour. 2) Regardless of why you are visiting, the park requires that you have a Recreation Passport to enter. It's $11 for a year, and allows you to enter any Michigan State Park. (Worth it!!!)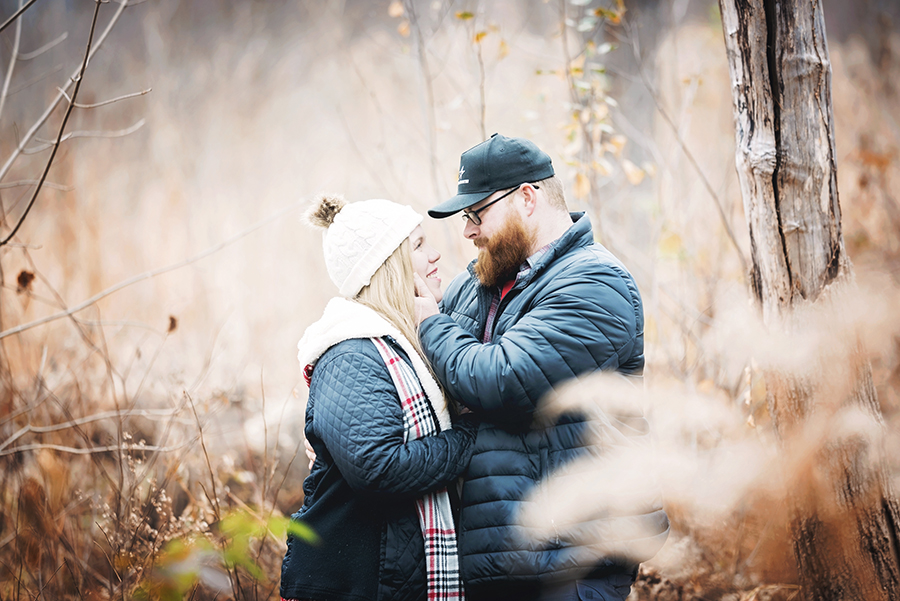 5. Belle Isle – Wooded Pathways
Recreation Field Drive, Detroit, MI 48207
Ahhh, a bit of nature for you guys to check out and enjoy! There are no official names to these trails that run around on Belle Isle, but they provide you with a mini-escape from the bustle and hustle of Detroit. We typically enter the trails across the street from the Belle Isle Sports Complex. We've seen Bald Eagles here before, and have had a lot of fun exploring the trails, that seem to run along next to the old abandoned Zoo that used to be on the island. Green space is a hard thing to come by in a city, but Belle Isle is the perfect answer for anyone wanting a Detroit themed session that also includes some nature elements.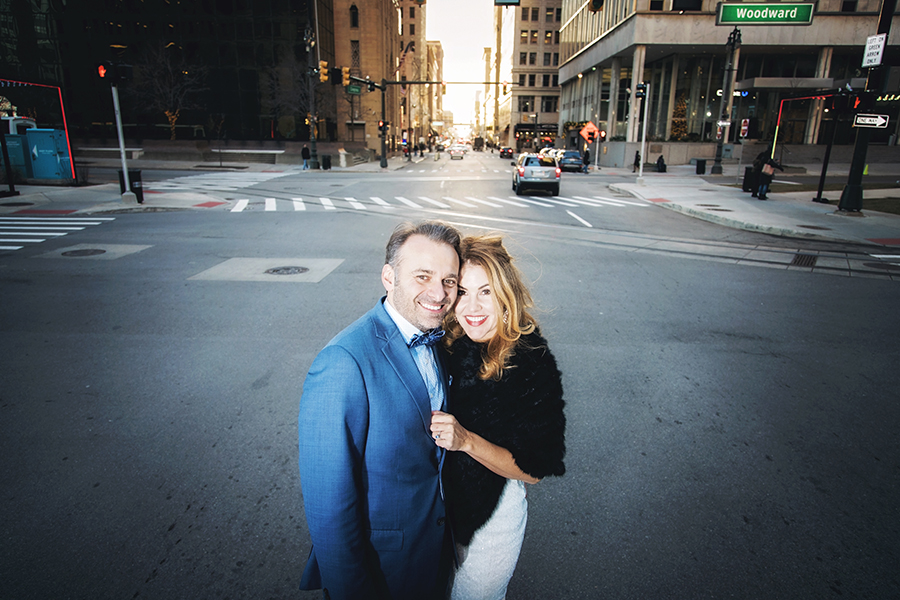 6. The Streets of Detroit
Woodward Ave, Detroit, MI 48226
Let's face it, you're in a city, with skyscrapers, and people, and cars and everything, right? Well, let's take all of those things for advantage! Pick a street, almost any street, and take a picture. I guarantee you won't regret it. Our favorite is Woodward Avenue, as it seems to be the most photographic, but seriously, any street almost will do. You'll definitely have a city vibe in your engagement photos if you use the streets of Detroit as your backdrop!

7. Other Locations to Consider
Detroit, MI 48226
There are a couple other areas you might wish to look up for your engagement pictures in Detroit. Just know, that some of them may require fees in order to have pictures taken to them. But, if you do your research, it shouldn't be difficult to find more Detroit engagement photo locations. Here are a few we would recommend:
Belle Isle Conservatory
Belle Isle James Scott Memorial Fountain
Eastern Market
Milliken State Park Lighthouse
The Z Lot (WARNING: They just installed fencing around the edges of this parking garage, so you cannot get great photos of the skyline from here any longer.)
Greektown of Detroit Area
In Closing
And there you have it! A few awesome locations to use for your engagement photos in Detroit! I truly hope this helps you find the perfect vibe for your trip into our awesome city. And of course, if you need help looking up information about these locations, or others, please don't hesitate to reach out. I hope you've enjoyed my article about the Best Detroit Engagement Photo Locations for you!

Xoxo,
Jess

More Information:
The Belt Alley
Campus Martius
Detroit Riverfront
Belle Isle State Park
Eastern Market
Milliken State Park Lighthouse
7 Remarkable Tips for an Unparalleled Engagement Session
Win A Free Engagement Session!
Now that you know a few locations within Detroit for an engagement session, let's put them to work, shall we? Jeff and I are looking for engaged couples to interview for their chance at winning a free engagement session with us! Act fast though, as the giveaway ends on February 14, 2020! For more details, please go here: Engagement Session Giveaway