Hey everyone! I hope you're doing well. Today, we're going to discuss this amazing Engagement Session at Trestle Park in Adrian, MI. This session features an adorable couple, who are completely head over heels for one another. Keep reading to learn more…
Valerie and Gary came to us, right before the shutdown for Covid-19 took place, regarding their upcoming wedding in June of this year, along with their desire to have engagement pictures taken. We met with them at Valerie's home, back at the end of February to discuss their wedding photography needs, along with discussing plans for their engagement session.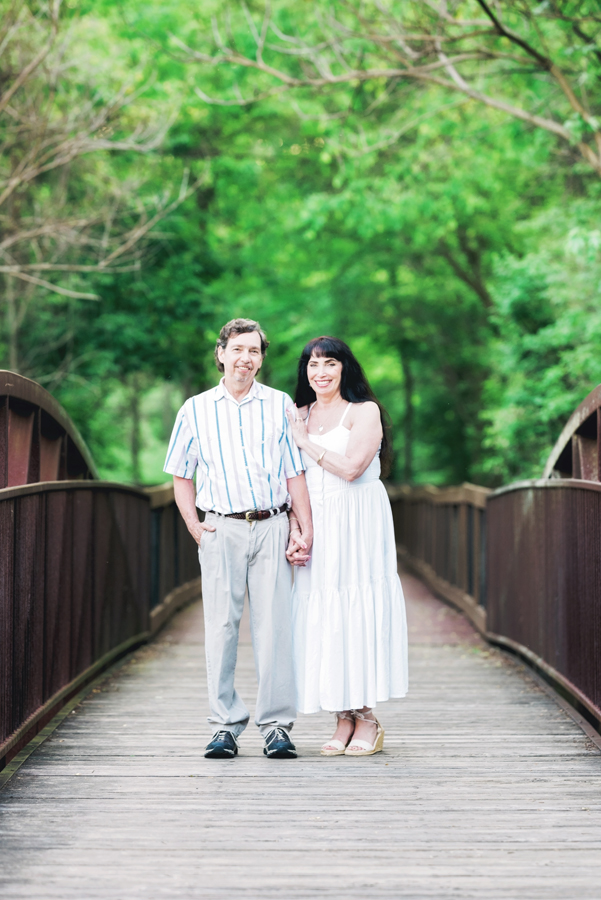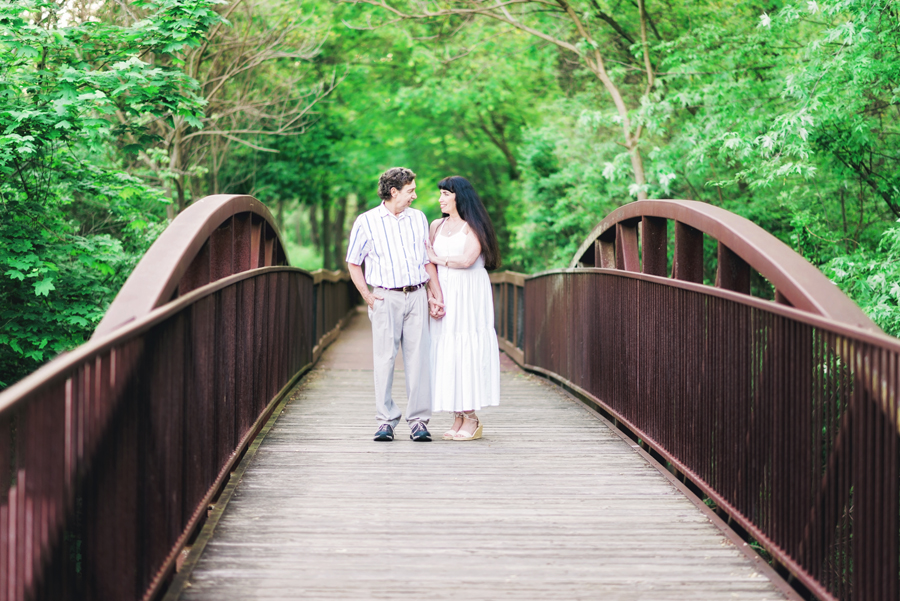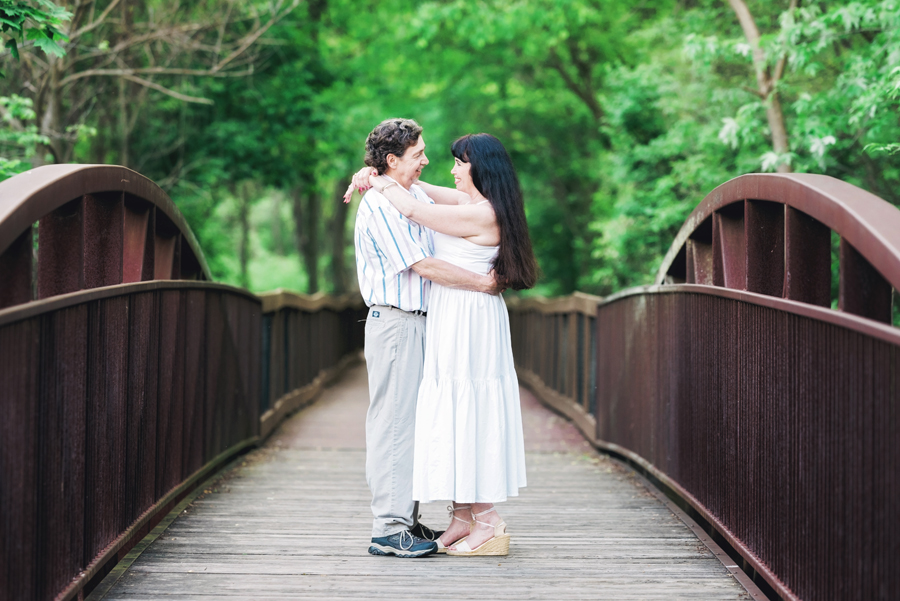 After the shutdown for Covid-19 started to ease up here in Michigan, we set to work on making concrete plans for the engagement session. After a few days of wavering due to weather, we finally were able to meet up with this amazingly sweet couple for some pictures! We headed to Trestle Park, later on the evening of May 24th, after we noticed that the rain we were worried about, was passing them by in Adrian.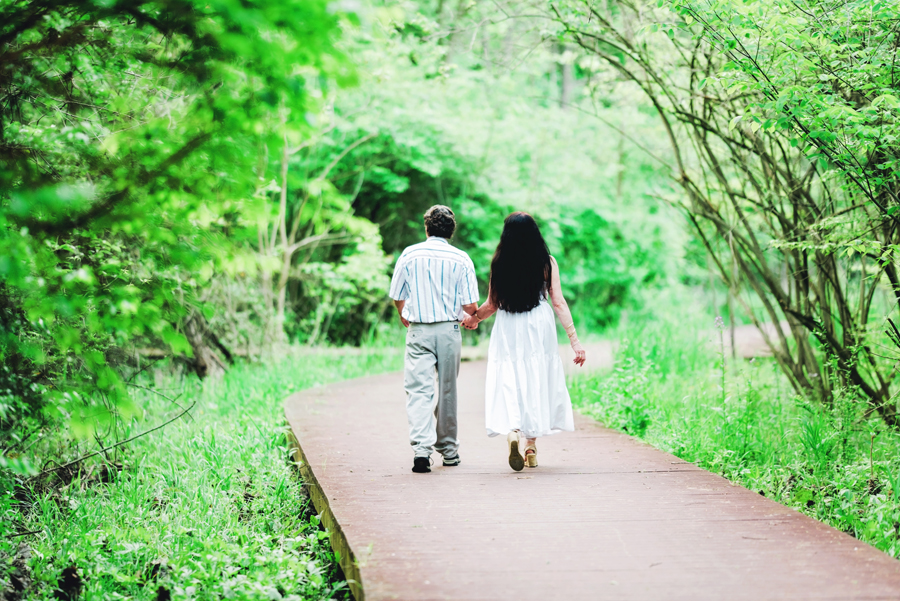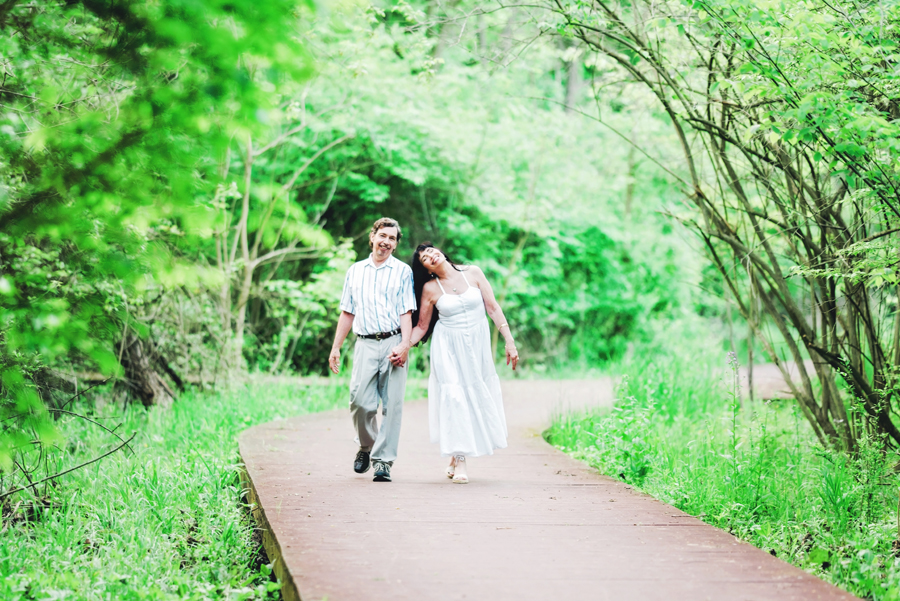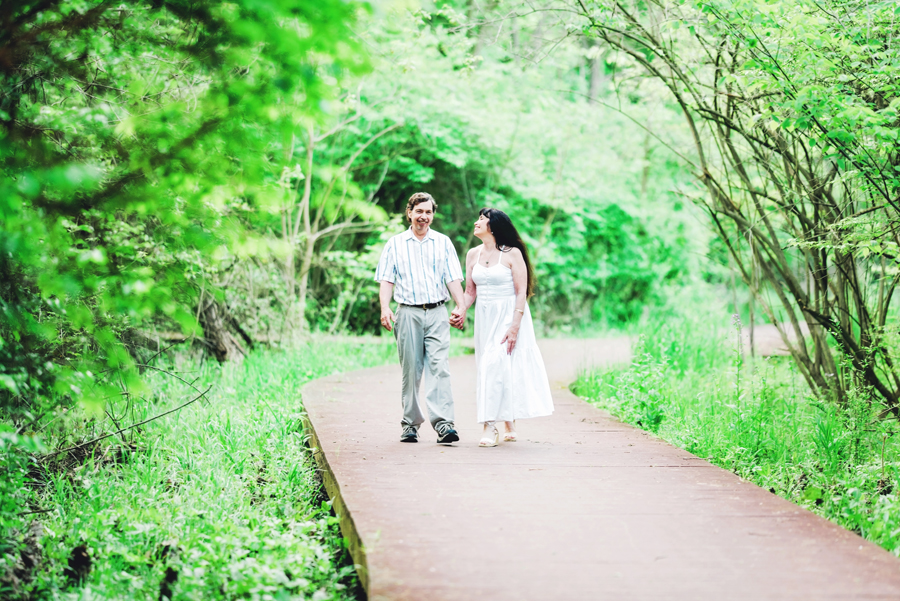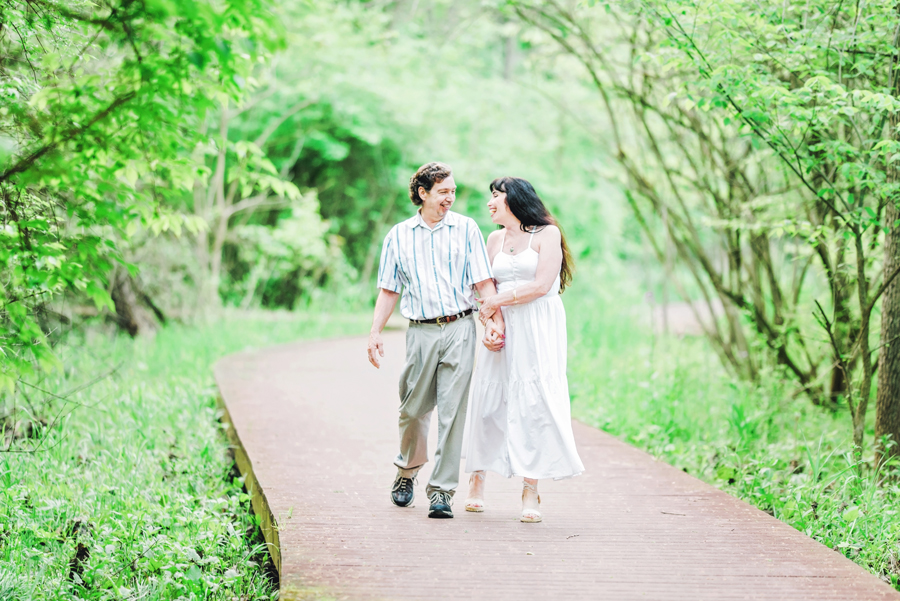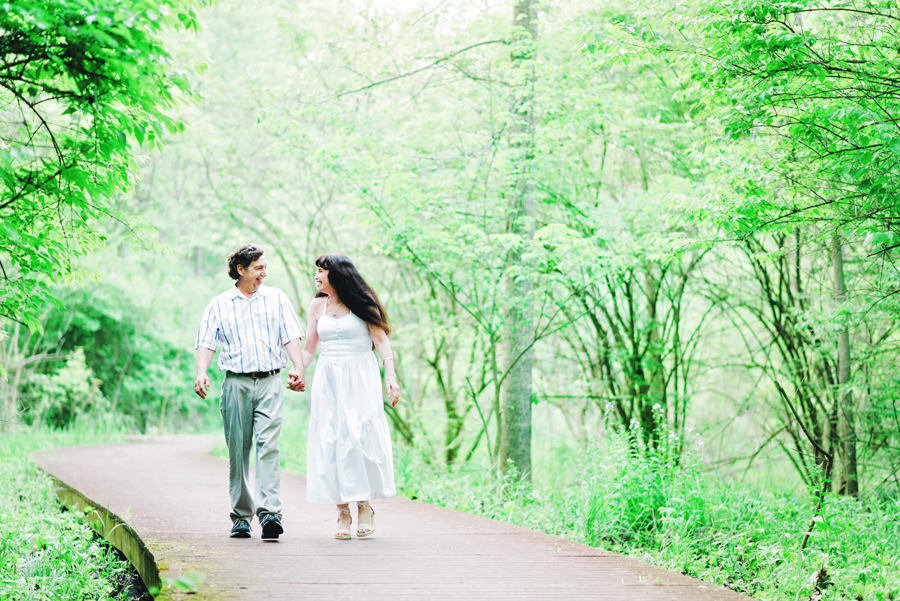 Once we arrived, we quickly got to work on getting some pictures done. We were losing light fast, but we didn't let that ruffle our feathers, nor theirs. We started by walking along the boardwalk trail. On this trail we could see just how high the water had been in the past few weeks, as there was dirt on the boardwalk and plants around the boardwalk. It was pretty cool to see.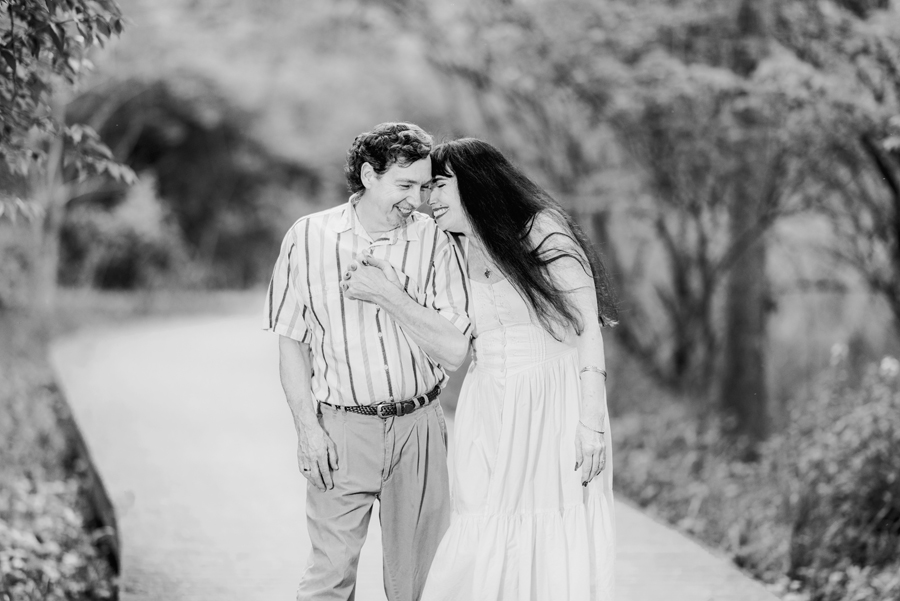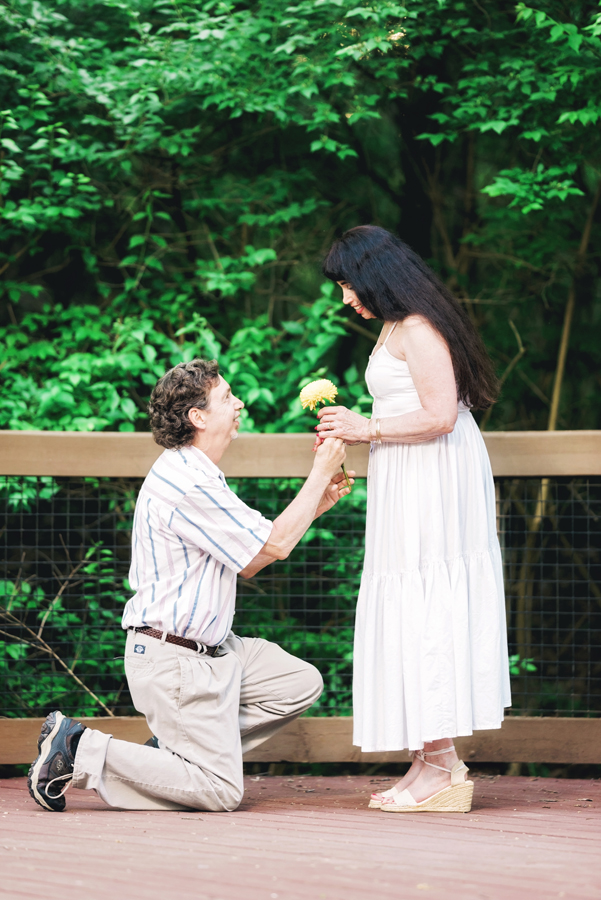 After we finished up with the boardwalk, Valerie mentioned that she wanted some pictures with some of the bigger trees in the area. Being tree lovers ourselves, we happily set to work! Now, it wasn't hard to get great photos of these two love birds. They're completely in love with one another, and it was easy to guide them into the poses that they were already naturally taking.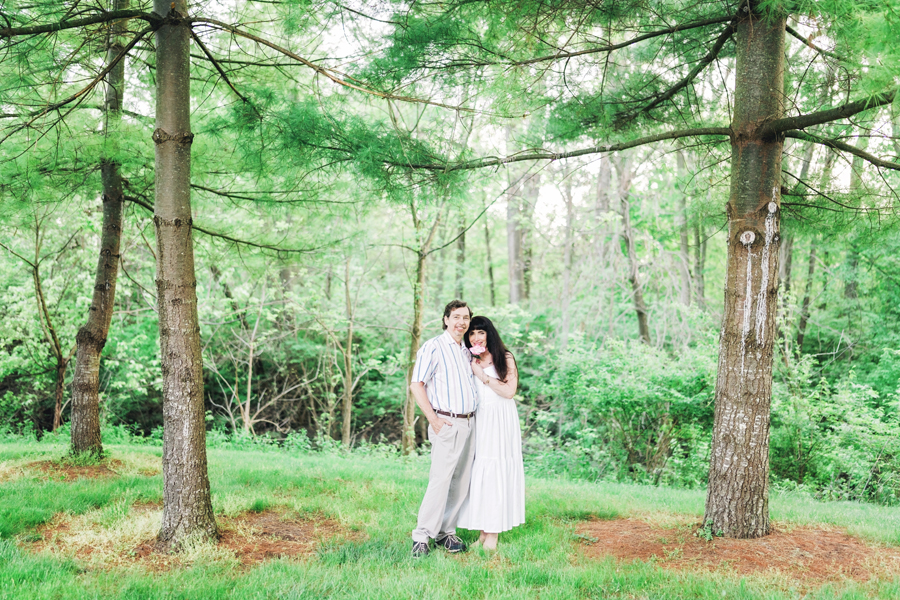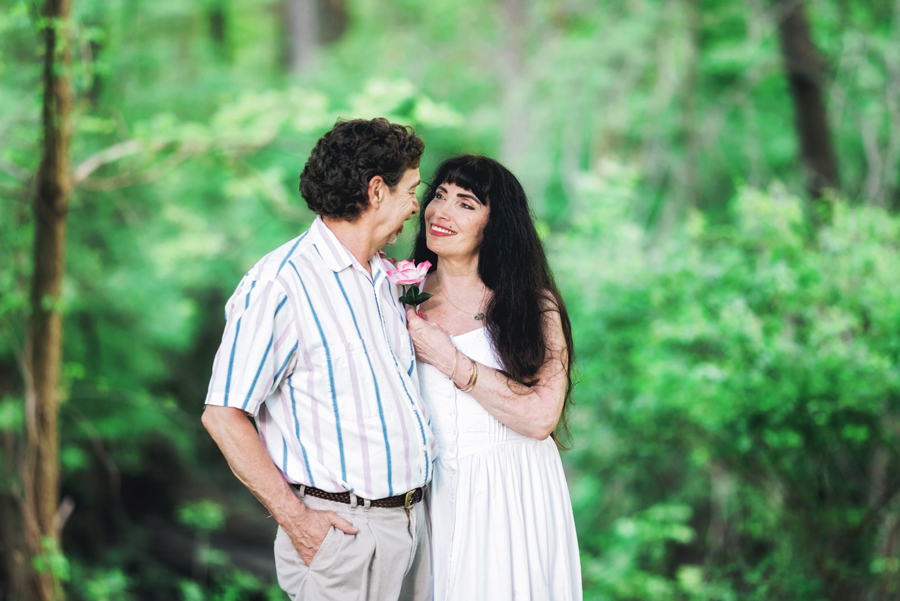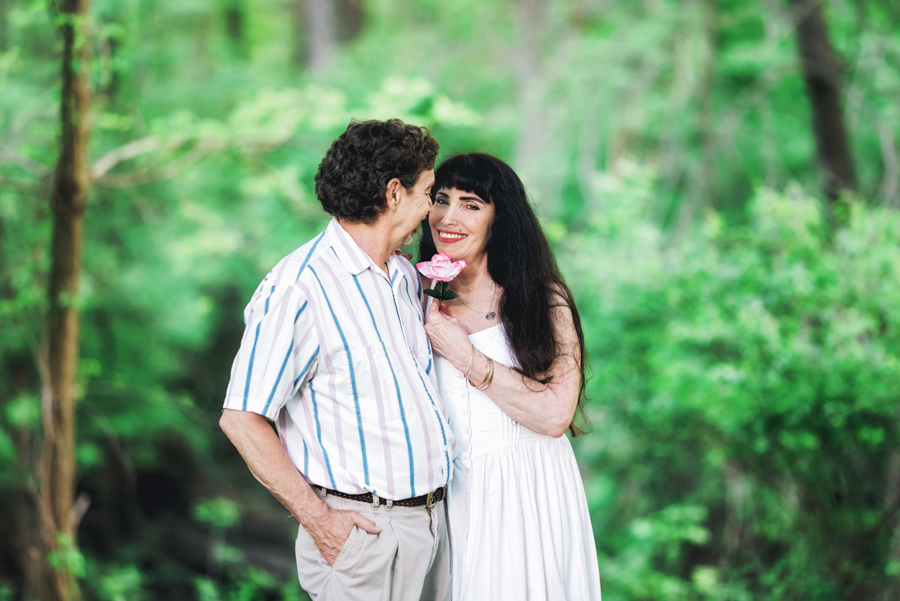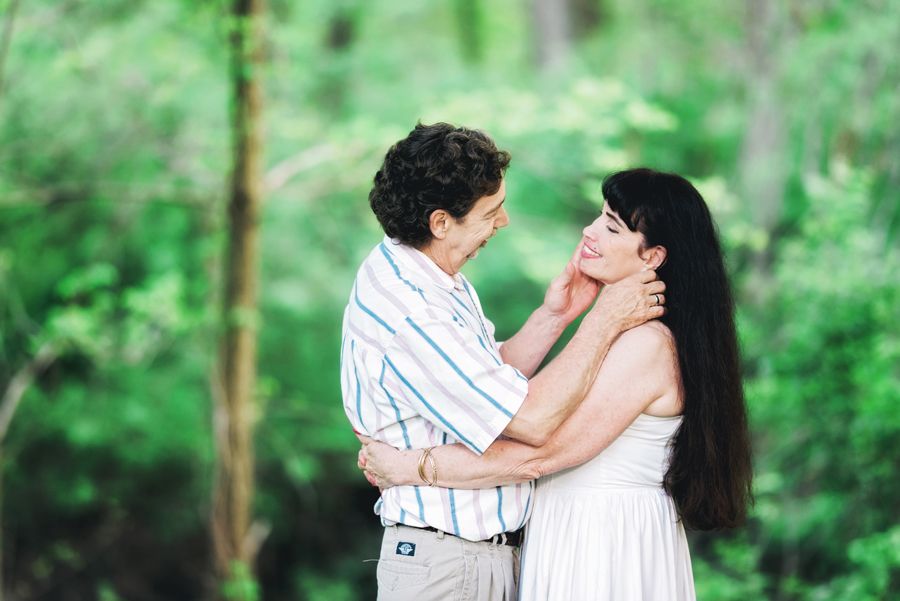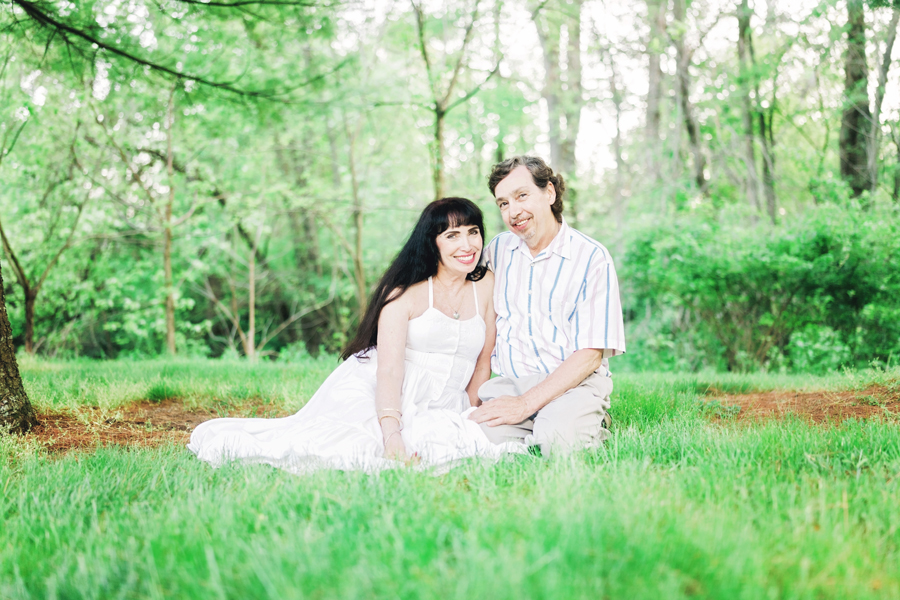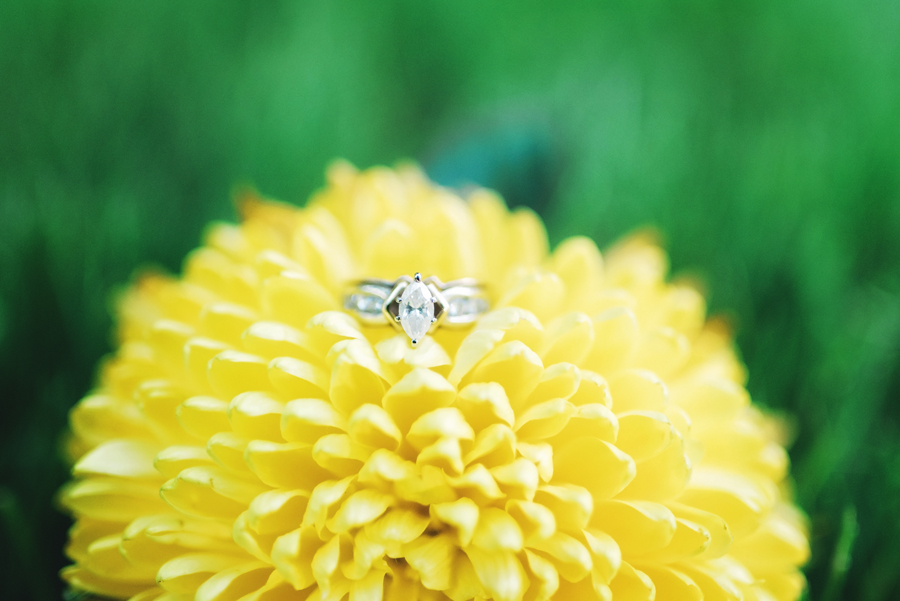 After some time there, we used some of the man-made elements found within Trestle Park for photos too. We enjoyed chatting with them and learning even more about them and their personalities. They love to laugh, smile, and to touch one another. They were acting like a young couple in love, and we couldn't stop smiling right along with them.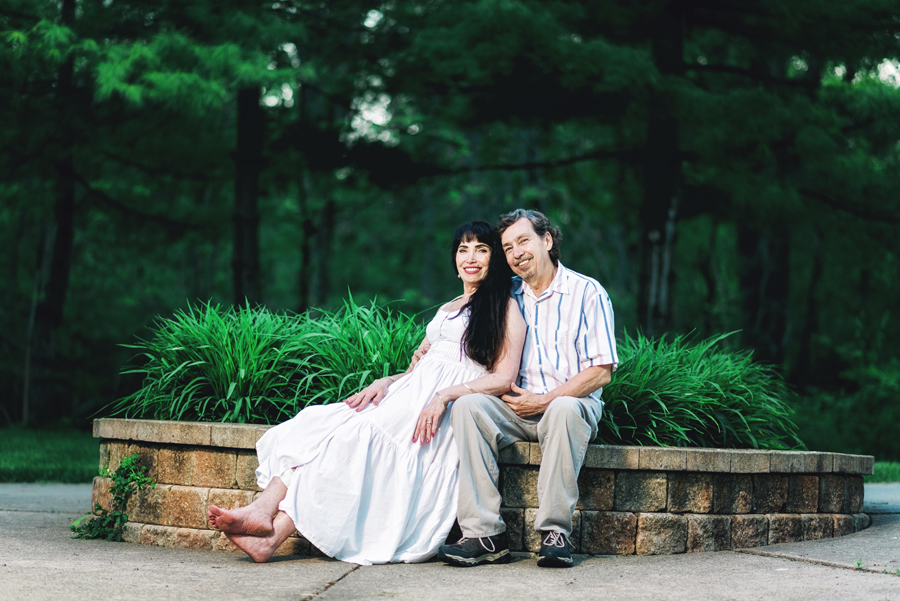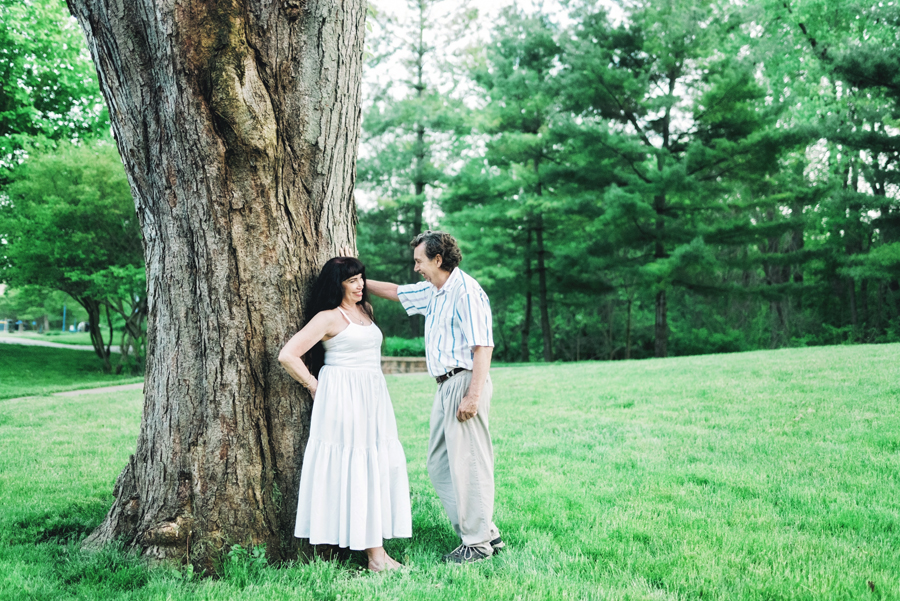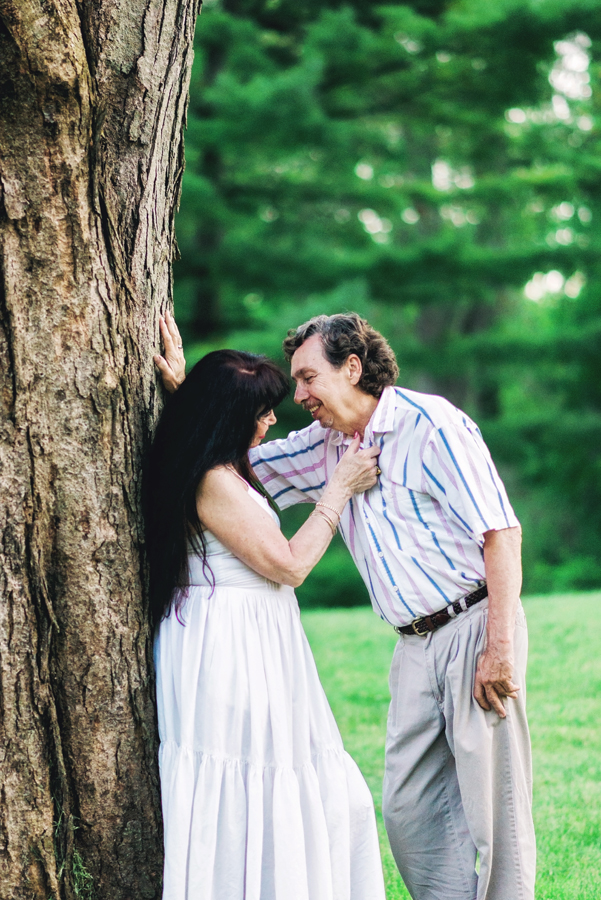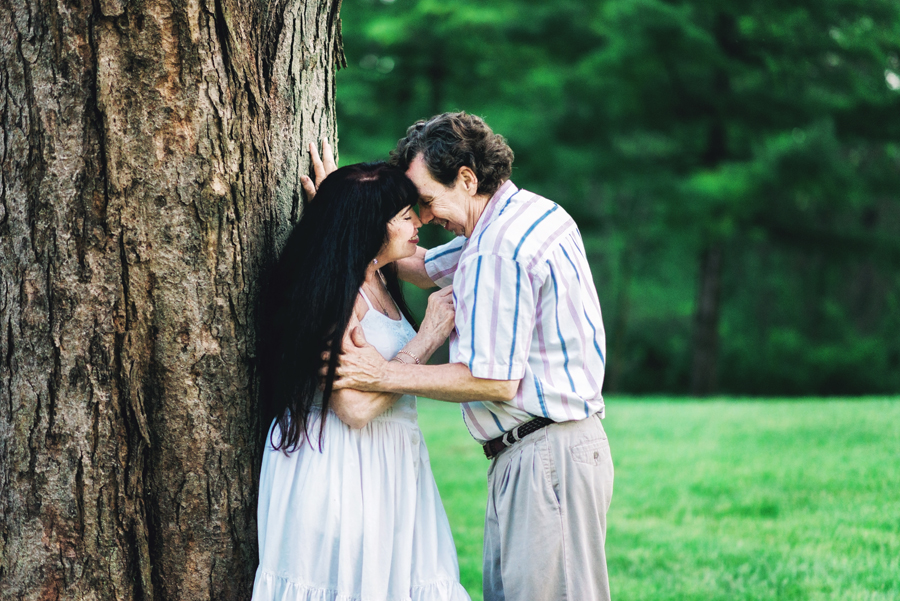 Towards the end of this engagement session at trestle park in Adrian, MI, we were almost out of light completely. Thankfully, we brought our trusty flashes with us, and were able to create light where and when we needed it. We finished the session with Valerie and Gary practicing their first dance under a pavilion entitled, "Trestle Park, Grand Street Station". It was such a perfect session!!!!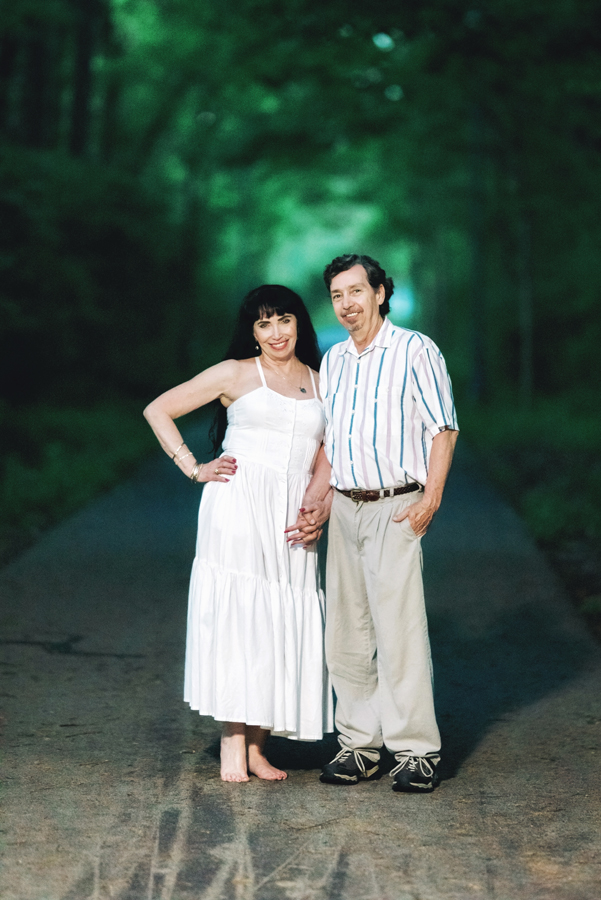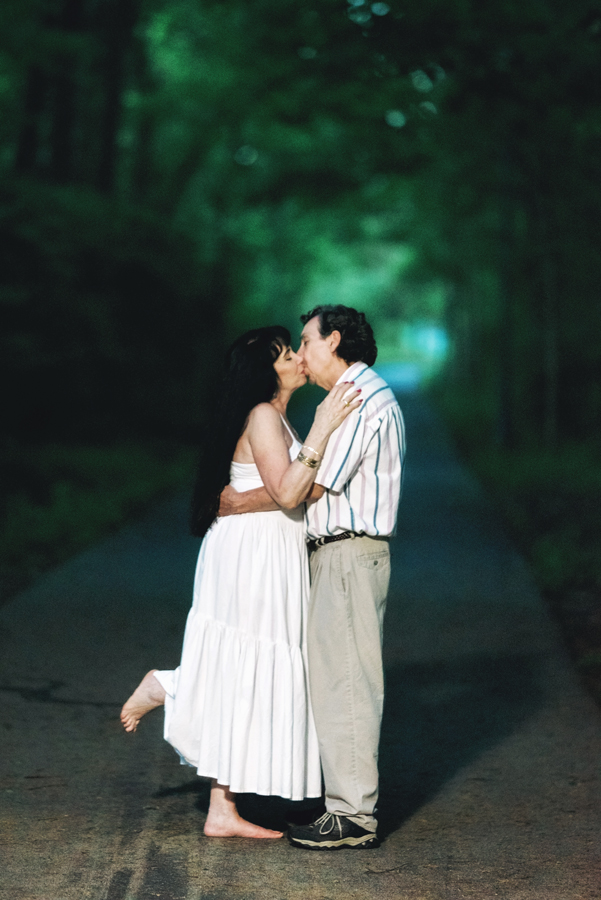 After we finished with the photos, we walked back to our cars together, lamenting that it was already time to leave. We couldn't wait to share the photos with Valerie and Gary, and we have just done so at their In Person Reveal & Ordering Appointment! They absolutely loved their engagement portraits, and with their wedding coming up on June 20th, we can't wait to see them and photograph them again!
We hope you enjoyed this article about our Engagement Session at Trestle Park in Adrian, MI. If you are engaged, and need some amazingly fun, beautiful, and romantic pictures taken, please reach out to us!
xoxo,
Jess
P.S. If you would like to view their entire session, please go to their Online Gallery here.